Traveling is always wonderful but it can get expensive. Unless you have a resource of unlimited money, chances are, you've had to forgo travel opportunities because it's not within budget. Fortunately, there are so many tips and tricks that can get you far without having to empty your bank account.
Here are a few travel tips that won't just enhance your experience of a new place, it will also save you a ton of cash:
Photos from Lakwatsero, Choose Philippines, Beach Resorts Philippines, and Trek Earth.
Plan your own itineraries. It's so tempting to just find a travel agency and let them do all the work. Of course, less hassle means more expenses. Instead of booking tour packages, why not do your own research? You may even discover spots you won't usually visit following a tour agency's itinerary. You'll be able to tailor your trip according to your interests, and choose cheaper options!
Photo from Israel21c.
Book early. It's peak season and while plenty of accommodations, airlines, and tour sites offer discounts, even more hike up their price. The best way to save money is to book weeks or even months in advance. This way, you won't have to pay for last minute flights, accommodations, and activities.
Photo from In Anywhere Else.
Fly for free. Air fare is the most expensive part of travel. Good thing there are lots of ways to fly on the cheap, or even for free! Airlines usually host seat sales and promos. Take advantage of these opportunities. Don't worry if you missed the last piso fare. Did you know you can actually trade in your Globe Rewards for miles points?
We have partnered with Philippine Airlines and Mabuhay Miles. This means, you can convert your Globe rewards points to miles and vice versa. Save enough Mabuhay Miles and you can earn yourself a free ticket to local or even international destinations. If you want to know more about earning miles, visit the FAQs here.
Photo from Got to Travel.
Mind where and what you eat. Food is another one of those big expenses when traveling. Book accommodations that offer free breakfast. That's one meal you won't have to worry about. As for lunch and dinner, choose eateries that serve your destination's local cuisine. Not only are they likely cheaper than the big restaurants, you get to experience the place through food, too!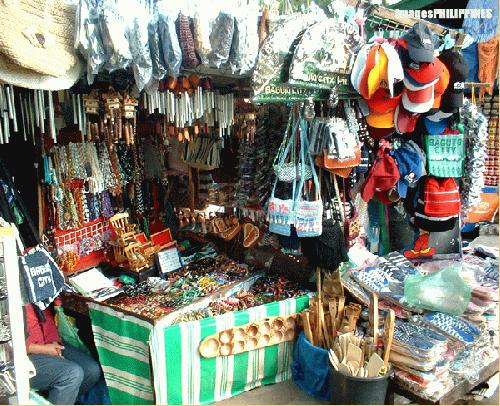 Photo from Images Philippines.
Shop for special souvenirs. Why shop in malls and stores you can also visit in Manila? When you're hunting for the perfect pasalubong, go to the local markets! You can get lots of souvenir items you'll only find in your destination, and you won't end up blowing the rest of your travel money.
You don't have to be flush with cash to go on vacation. Your peso can take you anywhere in the world if you know how to budge it wisely!
Safe travels!